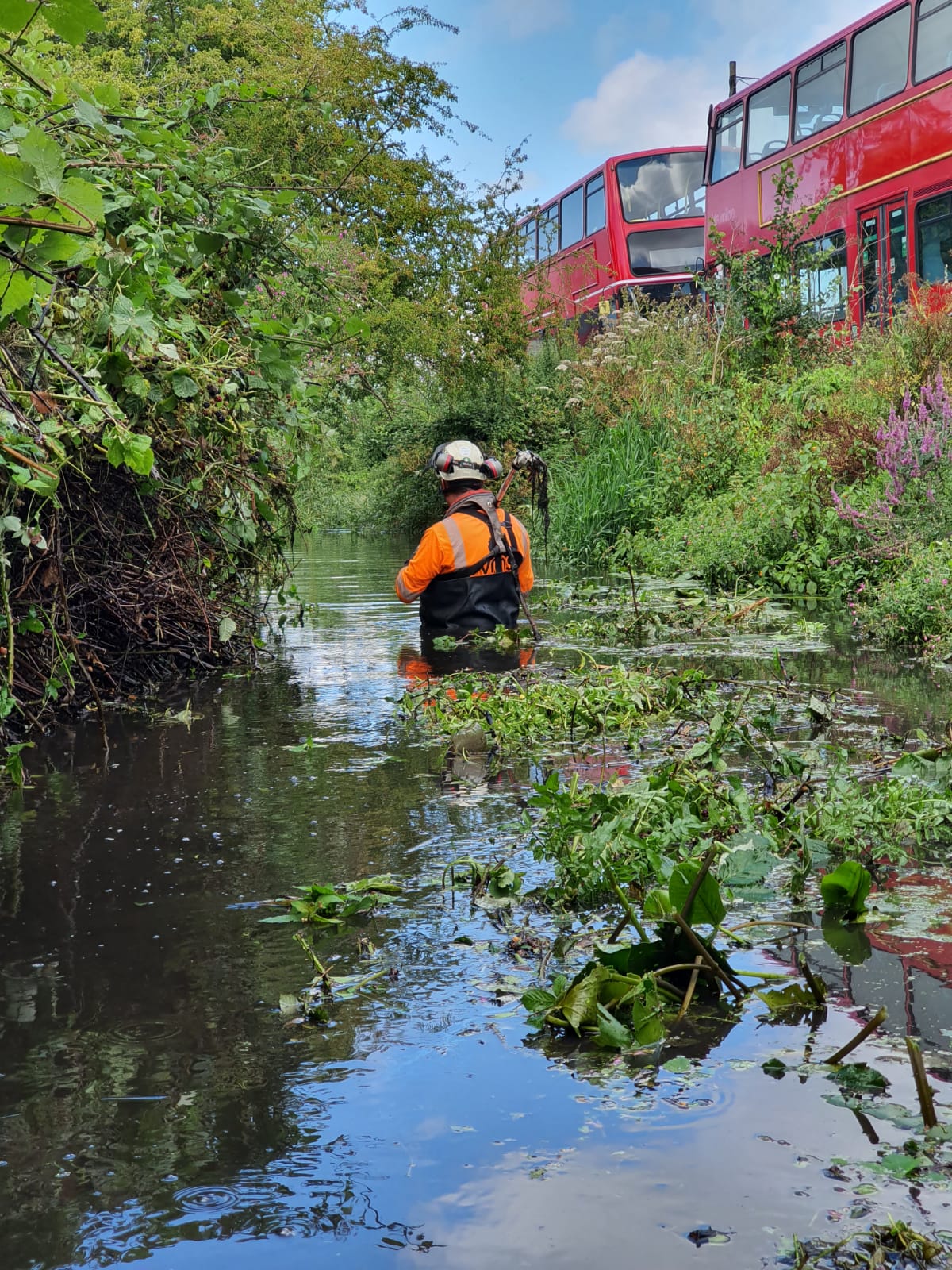 Water
Since our beginning, VMS has always been our clients choice for water based tree operations. We pride ourselves on being specialists in this challenging environment.
As VMS grew so did our reputation for being the company to use for water based Arboriculture and Vegetation Management, with our client base growing alongside a spread in operational areas, completing programmed works and responding to emergency call outs from the Cumbrian Hills to the low level channels of the Isle of White and everywhere in between.
VMS offer a unique delivery option to all our partners as we have extensive proven ability in producing solutions for tree management near or on watercourses. From detailed Tree Risk Surveys to specialist plant and cost effective delivery methodology that is often overlooked by our competitors, a comprehensive package can be delivered effectively using the experience of our team with over 30 years knowledge and delivery on the UKs river systems.
Our arborists are professionally trained, registered, insured and certified. Each team member values safety above all else. We also manage trees with TPO's.
Their unrivalled technical knowledge has helped improve treescapes in hundreds of local parks, private estates, conservation areas, highways and motorways.
Water Based Tree Work
Services Overview
"I have over 20 years' experience in Arboricultural and construction works, and with this experience, I hope to drive the business forward and make positive changes in our approach to such a technically complex industry, to make it safer and better place to work . VMS are all about changing things for the better."
– Steve Procter, Head of Arb and Water North
"The full company is a great company to be involved within as each division can come together to work together. We hope to be a one stop shop!"
– Sarah Ransom, Arb Manager