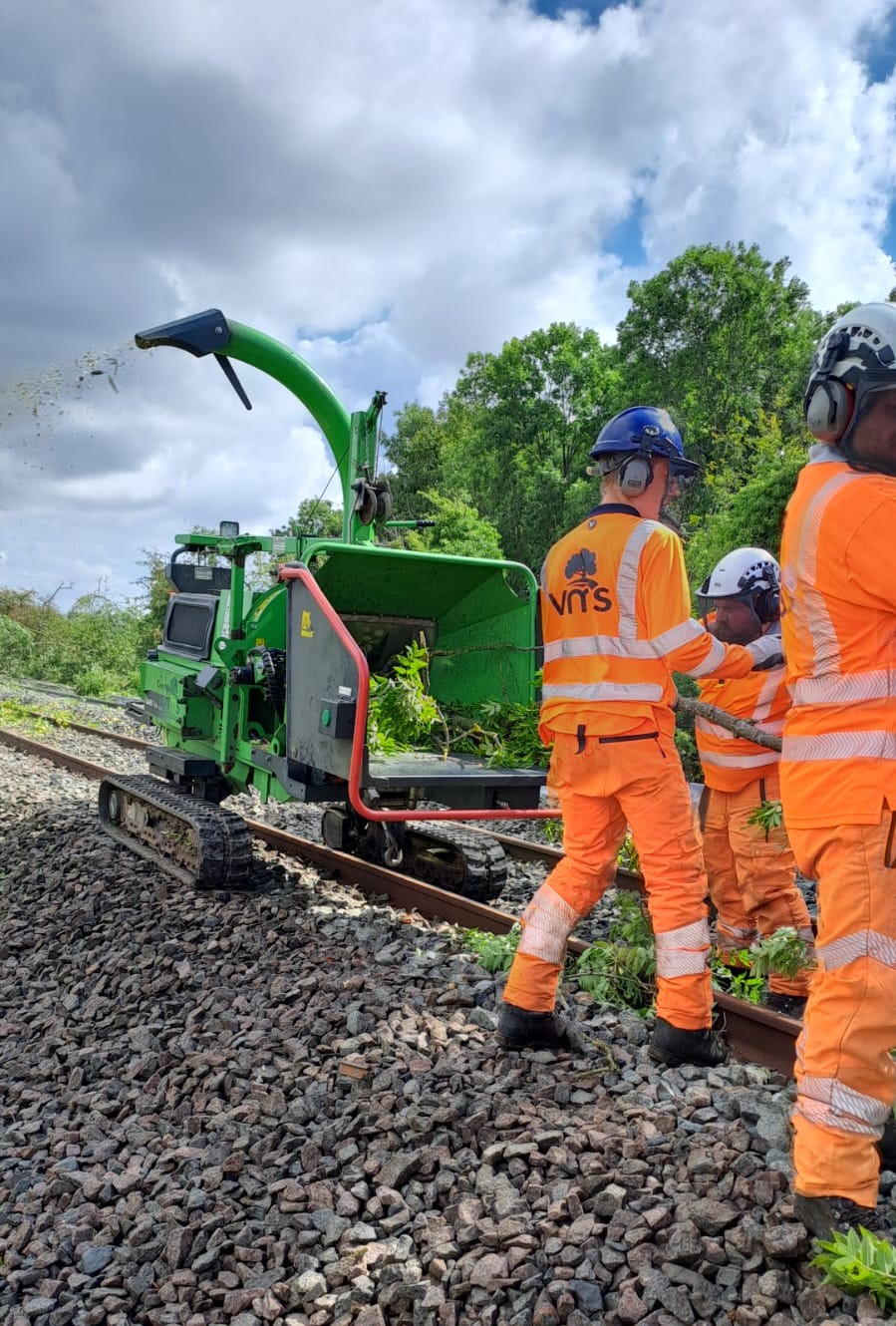 Rail & Civils
We provide a variety of off-track services including vegetation management, ecological support, minor civil engineering, and fencing. All the while keeping quality, safety, and productivity in mind.
VMS has been built on the foundation of Vegetation clearance and Management predominantly within the Rail sector. It has a wealth of experience within its management structure totaling well over 100 years, providing the knowledge required to understand and execute any project requirements.
Starting from enquiry through to handback / completion, VMS can deliver a fully resourced program ensuring a safe and commercially viable project. VMS we will undertake any Vegetation clearance and maintenance from small bespoke works right through to large scale lineside projects.
We work closely with all of our clients throughout each stage and can target possession planning, ecological input, third party access agreements and liaise with Councils as required.
Our fleet is constantly being updated and includes, but not limited to flails, mulchers, whole tree chippers, MEWPS, Greenmech chippers, winches and stump grinders.
During any works, our clients can receive regular program updates on progress and outputs as well as daily reports. This may include real time reporting where circumstances require, where problems can be tackled and solved where the need arises.
Services Overview
"VMS will undertake the removal of all linings and support our clients Examiners in any way we can to ensure our client can deliver the required visual or detailed examination so that any repairs required can be scheduled for instruction at a short notice if required. Additionally, as our Rail and Civils teams hold Vegetation competencies, we can clear vegetation, treat vegetation, and remove from site at all locations."
– Nathan Jacquest, CEFA Contracts Manager