Water Based Tree Work
Where other's dare to tread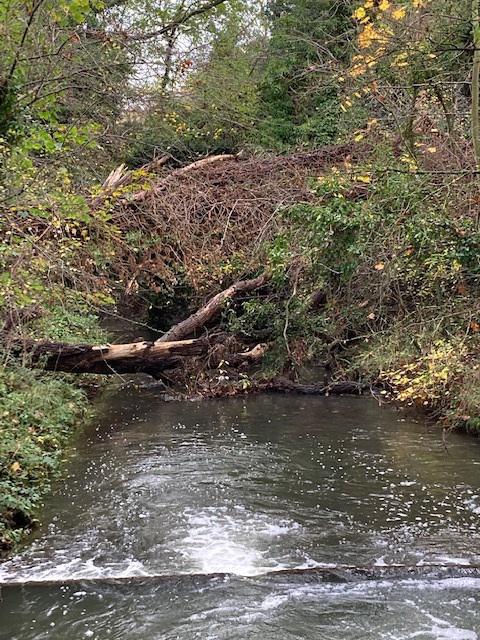 Water Based Tree Work
Our arborists are professionally trained, registered, insured and certified. Each team member values safety above all else. We also manage trees with TPO's.
Their unrivalled technical knowledge has helped improve treescapes in hundreds of local parks, private estates, conservation s of miles of watercourses and maintain flood defences nationally.
As one of the leading tree care specialists in the United Kingdom, we offer a comprehensive range of tree care services to public, private, and utility clients. This covers a comprehensive array of tree surgery surveys, the removal of hazardous trees, and vegetation management.
We are also qualified to conduct tree surveys and inspections, promoting the future of sustainable tree management.
Case Study
The task requested by the client was to remove a large fallen Oak tree from the river Colne. This was causing an obstruction for small water craft as well as blockage potential for the waterflow which leads to a mill downstream. The job was scoped by one of our surveyors which required detail on resources and machinery which would be needed. When the team first arrived at the job to begin processing, a pre-start bird nesting check was carried out which resulted in a goose nest within the reeds being identified.
Consultation with our ecologist confirmed that the bird was potentially sitting on eggs and work could not be carried out without the potential for disturbance. Due to this the job was cancelled at that time and the team left site. The area was monitored over the next few weeks to confirm when the Goose had left the area, and then the team returned to carry out the removal work.
The team carried out sectional removal of lower level limbs which were extracted from the river using a winch positioned on the bank. These were then processed through a woodchipper maintaining a clear and tidy processing area.
Once all of the limbs were removed from the crown, the same methodology was carried out on sections of the stem. The local landowner had requested that any resulting timber could be stacked on his land for habitat potential, which reduced the need to extract using additional equipment and vehicles.