Vegetation Management
A one-stop shop for all vegetation needs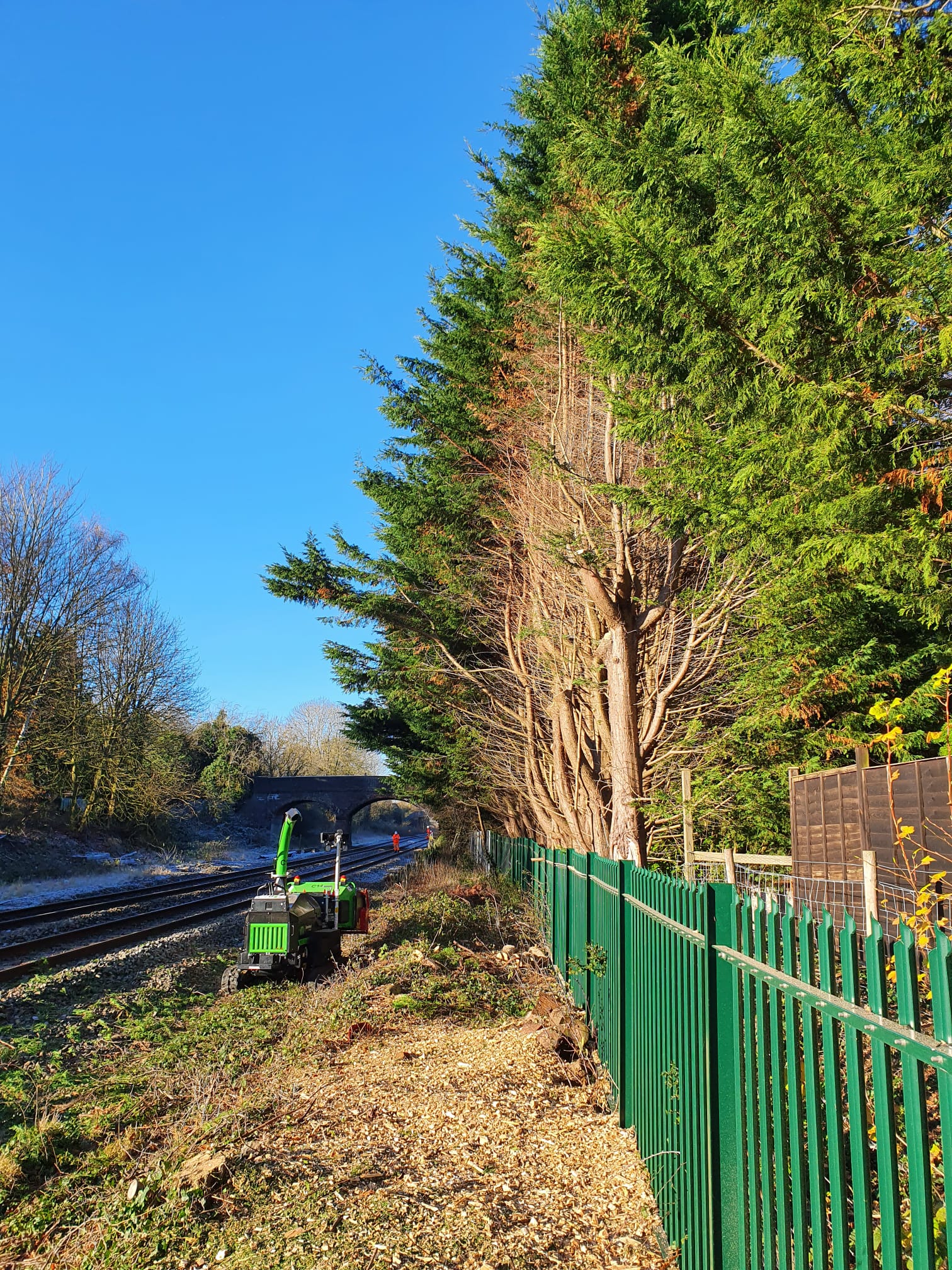 Vegetation Management
VMS are Rail Vegetation Specialists.
As a business we undertake all aspects of vegetation work within the Rail sector, including aerial tree works, line of route clearance, stump grinding, site clearance, vegetation surveys and re-active works.
All our works are completed using a highly trained and experienced workforce; the vast majority of which are our own in-house staff. This combined with a fully owned and operated plant and equipment fleet, makes our ability to deliver to tight timescales second to none.
We now compete works ranging from ad hoc 1 day jobs, through to full clearance and ongoing maintenance across many miles of Rail Infrastructure.
During our development, we have found that 'Blockade' opportunities where the lines are closed to traffic, are particularly productive in assisting clients to deliver large infrastructure works. Here, we can resource anything from an 8 hour shift, through to 54 hours and beyond, bringing in specialist high output machines including RRV's, to make the most of the short working windows available.
Return to Rail Services.
MMLE
On the Midland Main Line Electrification Project, VMS were entrusted with the significant task of removing vegetation all the way from Bedford in the South to Leicester in the North through the persistent planning and hard work of its ground teams.
With a significant section of route to be managed, VMS teams have worked diligently cutting back and opening up the rail way corridor to allow for the overhead wiring process to take place.
Removing encroaching scrub, thorn and self-set trees to the industry standard 6.5m as well as the reduction, management or removal of oversize 'striker' trees outside of this area has seen VMS staff working effortlessly on this project over the past several years with the results really starting to become apparent.
Where once there was thick thorn, bramble and dead or dying trees, there are now sunny rail side banks, covered in patches of grassland, violets and wild flowers. Not only is this a pleasure to see it also counts towards the projects biodiversity target of a 10% net gain for biodiversity, with surveys ongoing to see how well we have done.