Tree Work
Management and removal of trees around key infrastructure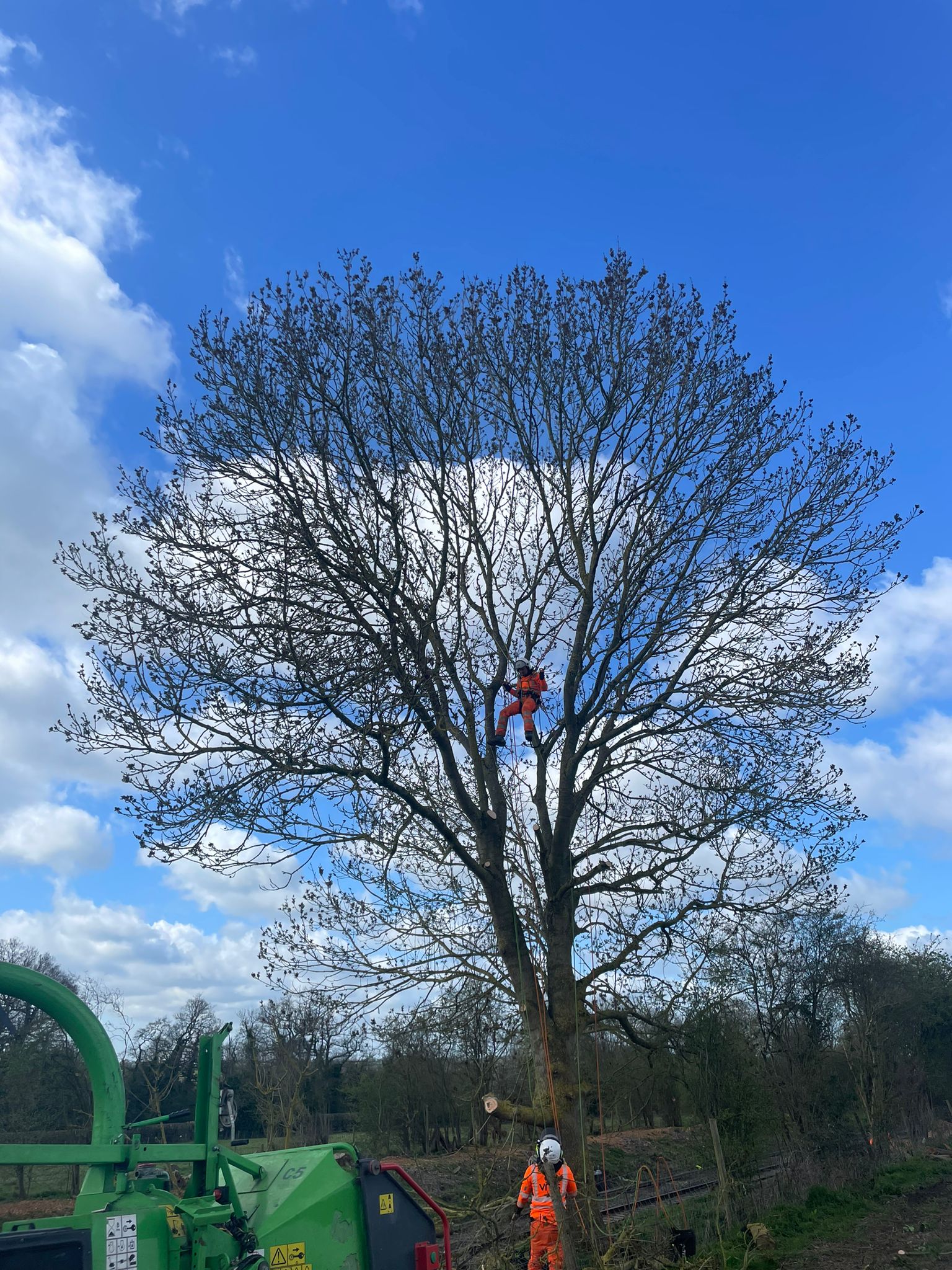 Tree Work
Management and removal of trees around key infrastructure
Working on trees across the rail sector is what we do best. From our earliest days VMS have been involved with tree and ground vegetation management in one of the UK's most heavily regulated sector's, undertaking and carrying out work where other's either won't or can't go.
With the highest focus on safe and measured working, we make sure that even the trickiest jobs are completed without risk to you, the infrastructure and most importantly – our team. Our commitment to safety and excellent track record across the sector highlights VMS's instinct to get things done right.
Night or day, our standards and safety never dip, used to working during blockades and possessions, our teams are equipped with all of the tools and equipment needed to get the work done, delivering a to specification and within scope time and time again.
If you have a project that you would like to discuss our excellent team would be happy to speak with you and we can get things moving in the right direction.
Return to Rail Services.
Case Study
As specialists in the management of linear vegetation, VMS were ideally placed to take on the daunting management and clearance of woody vegetation along the MMLE project. This work is both technically challenging – with mature trees, dense vegetation, small felling zones and tight deadlines, as well as being logistically difficult, considering the access needed, the third party support and the detail to plan along a rail corridor 11 miles long.
In true VMS style, all of these issues were taken in our stride and we are now nearing completion of the pre-construction phase of the work, providing a clear, safe and accessible area, suitable to be upgraded for rail electrification, with all of the benefits that will bring to local business, people and communities.
To date VMS have delivered well over 90% of the clearance works required for this project and are now looking ahead to the maintenance and biodiversity alterations needed to bring this section of line into the absolutely best specification it can be. Through continuing management and maintenance, we are expecting this once dark, damp and gloomy setting to be transformed into a rich mosaic of lineside habitats.