Fencing
Securing your site for the safety of all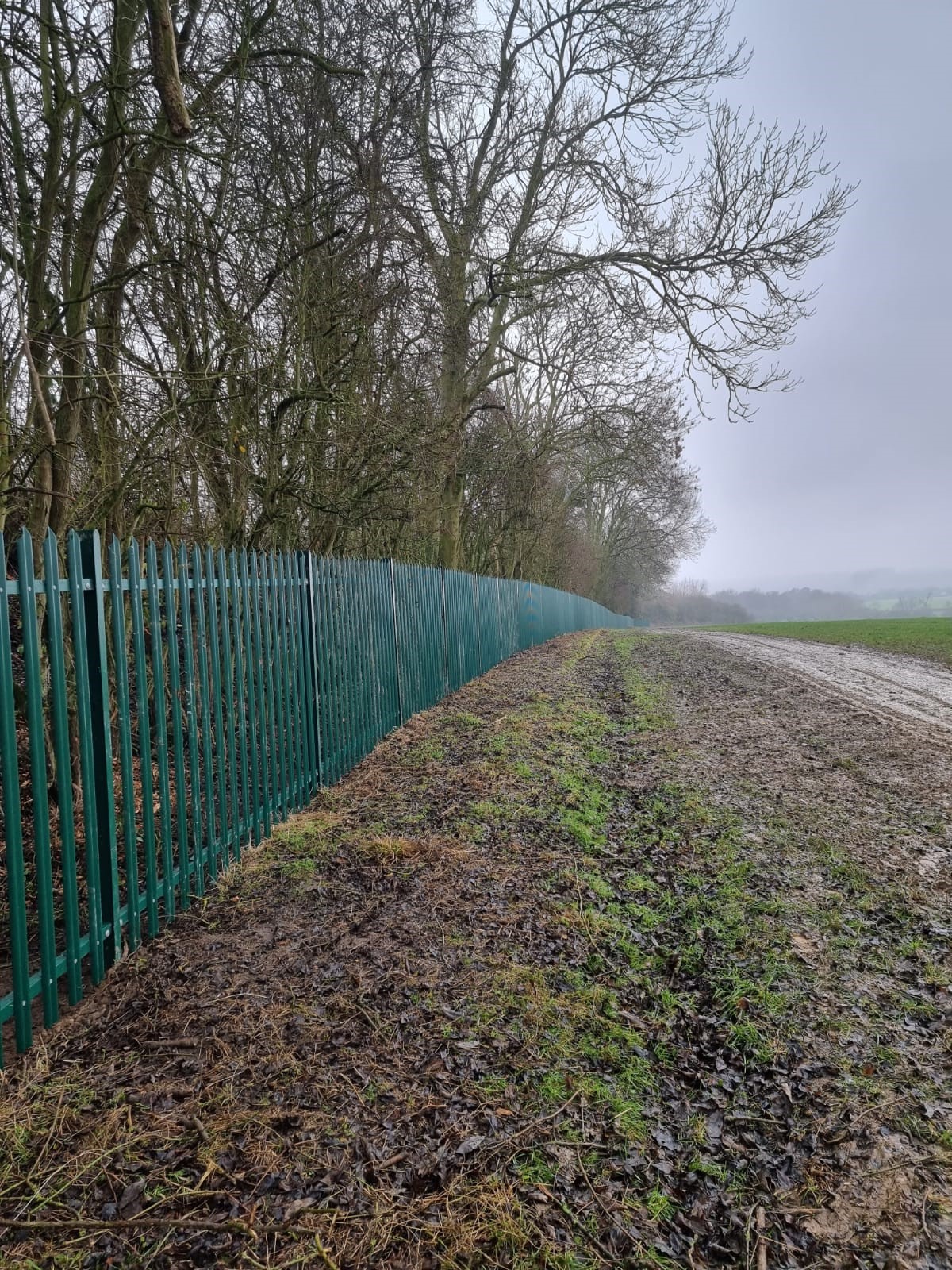 Fencing
VMS has a wealth of experience in the maintenance and installation of all types of fencing, hoarding and gates. We have worked on the UK railway infrastructure, supplying various contracts with Fencing solutions including full survey and inspection of existing fenceline, repair to existing fenceline and new installation.
VMS can install all types of fencing, from post and wire, post and rail, chain link, Palisade lineside fencing and GRP Installations to the client's specification. Traditional hand excavation, Augering and Core drilling methods are used for the post installation, depending on the ground conditions.
Pedestrian and Vehicular access gates are both supplied and fitted as required by our clients and to specification.
Our highly skilled fencing teams are supported by our vegetation management teams, providing a "ones stop shop" service to our expanding portfolio of clients. Securing several major vegetation management contracts on the Midland Mainline and central areas we have enhanced the diversity of our operations to provide an excellent service, to include the supply and installation of fencing.
We are not restricted by a single manufacturing plant or supplier and based on our site scope survey findings we will provide you with an honest appraisal of your site requirements and constraints. Accordingly, we will advise you on the most suitable system to meet your needs and source this from the manufacturer offering the quality, value, and service that we demand. We can source fencing systems from across the industry ensuring we always provide the most suitable and cost-effective solution for you!
Return to Rail Services.
Case Study
In March 2020 VMS were instructed to undertake a unique section of fencing, involving 3.6m steel palisade, GRP solid panels, GRP mesh panels, GRP pales and rails, access gates and extension of standard 1.8m palisade, to enable the creation of a new access route for deliveries to a rail aggregates business.
Working to a very specialist design and site requirements, VMS were able to source all components, the majority of which required bespoke fabrication.
COVID-19 struck as these works were due to be completed. Detailed meetings were held with our client to develop methods of working which would conform to the latest legislation and best practice. This amended our approach to the fencing, but still enabled delivery within our clients required timescales, whilst protecting our workforce and adhering to our newly developed Covid-19 manual.
Installation of the main fencing, involved working under night time possessions. To make these as productive as possible excavators were used to install the 5.1 metre posts, supported by our skilled fencing operatives and onsite cement lorry. Alloy towers were used to aid installation with our operatives holding PASMA qualifications.
Lower solid GRP panels were installed to protect train drivers from being dazzled from vehicle headlights. Higher up GRP mesh panels were installed due to the proximity in height to the overhead line equipment.
A rewarding job, resulting in an impressive finished product, with zero accidents or incidents.