Plot Landscaping
Specialists in new build developments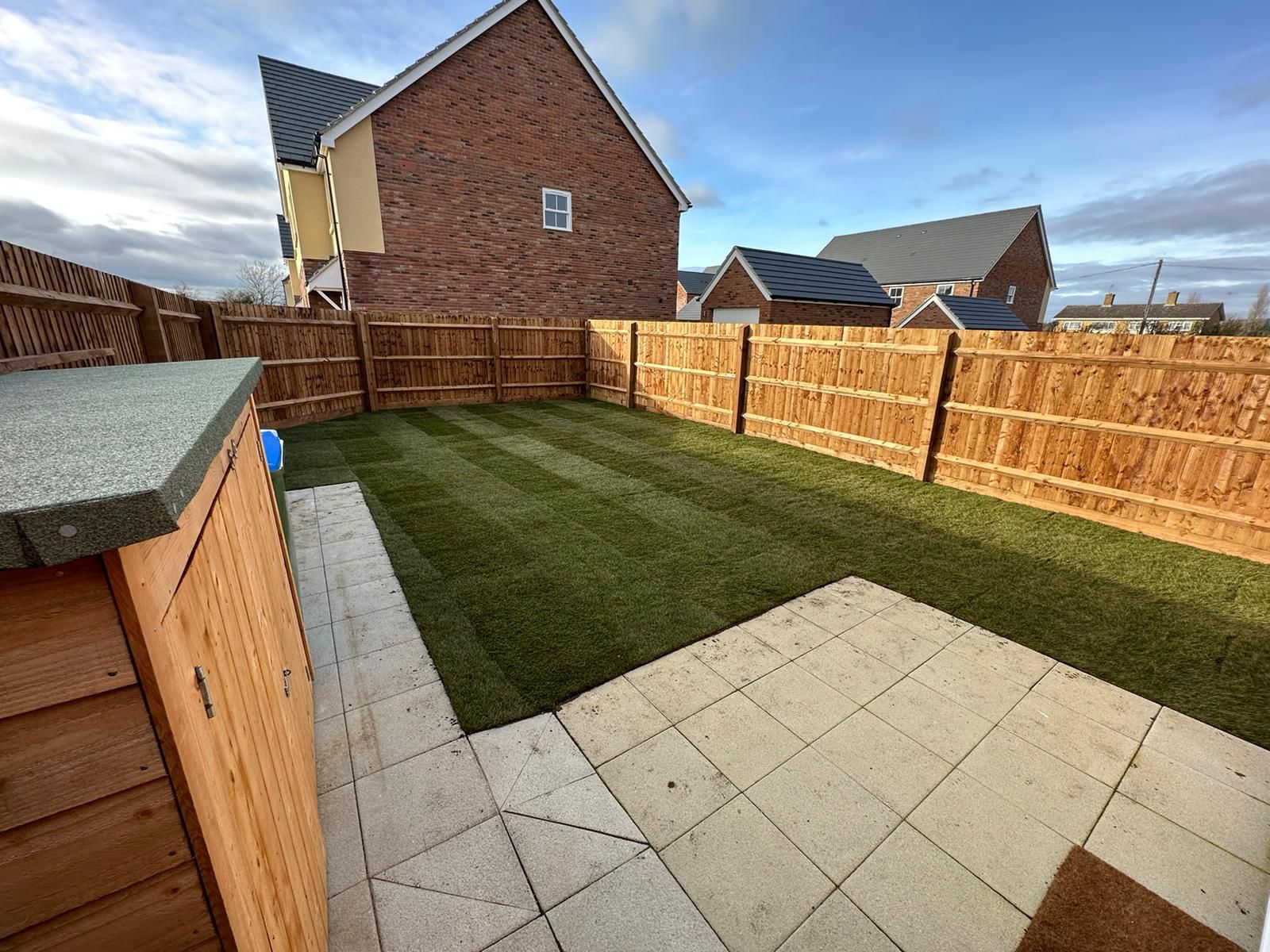 Plot Landscaping
Whatever you need, we've got it covered. At VMS safety and quality are our two buzzwords, we deliver time and time again the same great level of service and exceptional customer care. Our clients come back time and time again, as they know, that when VMS do a job, they do it right.
We know that your sites and CML dates are the upmost priority and we have teams out 6 days a week making sure that we are meeting the exacting standards and level of supply that you expect.
From planting, to turfing, fencing to raised beds, our team of experts can deliver for you, making sure that the work is completed quickly, safely and to the upmost standard.
Return to Landscaping Services.
Case Study
Aliquam tempus risus nec turpis finibus pellentesque. Aenean dictum nisi facilisis est consectetur ullamcorper. Donec iaculis ornare sem, sit amet sodales neque luctus commodo. Sed eu magna eget magna volutpat tempor ut in ligula. Vivamus volutpat urna ex, in ullamcorper sapien convallis euismod. Mauris ullamcorper, dui id mollis pharetra, elit sem molestie massa, in imperdiet mauris urna et sem.
Maecenas quis vestibulum metus, non lobortis magna. Quisque condimentum, neque in scelerisque lobortis, purus felis feugiat leo, quis tristique risus massa eu sapien. Integer pharetra orci eu magna egestas lacinia. Duis pretium sed justo eu eleifend.
Aliquam hendrerit, massa eget porttitor viverra, purus quam laoreet urna, sed pellentesque felis felis egestas sapien. In id ex pellentesque, tempor odio ut, laoreet purus. Aliquam erat volutpat. Sed ut odio a est cursus lobortis. Integer a posuere nunc. Morbi blandit risus et malesuada aliquam. Pellentesque a felis vitae lectus.