Fencing
Creating a space just for you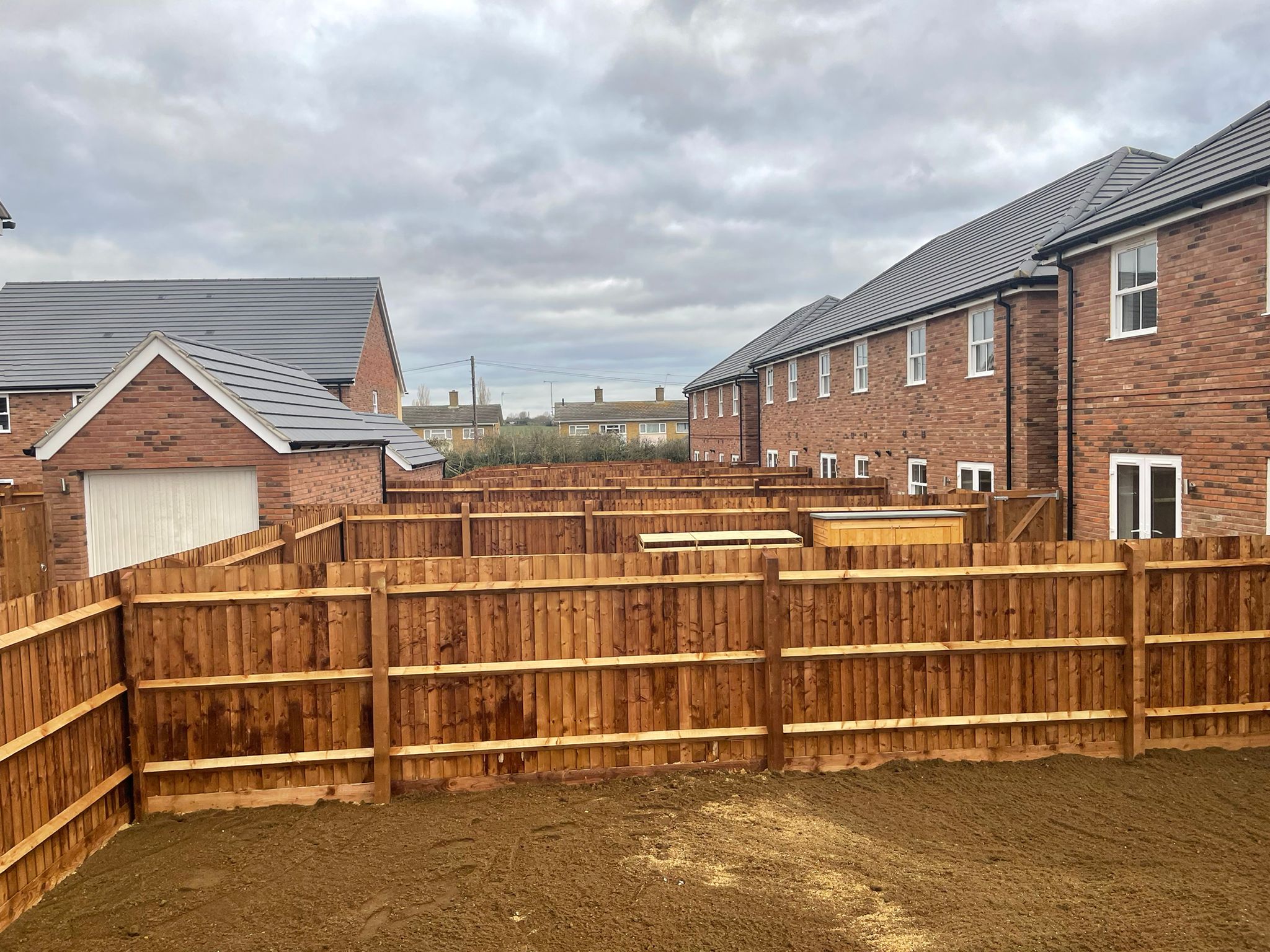 Fencing
Our expert fencing teams have extensive knowledge of both standard and bespoke fences and gates. Our selection of business fence and gates is of superior quality. We offer a full variety of services, such as post and rail, timber hoarding, close board, stock and palisade fencing.
Close board  ✔
Post and Rail  ✔
Stock fencing  ✔
Hit and Miss  ✔
Whatever your site needs, we have the right people with the right training to get it done, whether its ten metres in a back garden or several hundred metres around a site or section, we have the ability to make things happen.
At VMS, we pride ourselves on the quality of our work and we know we can deliver at every opportunity. Get in touch today about your site and see what we can do for you.
Return to Landscaping Services.
Case Study
Uptaspersped eum que voluptas adis alit, audaest, seque doloreped eicidest quosand itatectus autatur, et denimolut pa nonsenecea volestrunt alit, quod que net libus doluptatur, ut es a inullen ihilique nam, ius quistorpor aped utem acearum fugia con nuscius tisquidesto esequod quae. Ut odio. At laboria ius, occum re nulpa ne voluptate ipsunt.
Ugiate dolo est, alibus iduntibus doloriandant elecae rem eumqui con perum et, tor arum quodio omnis voloruntint.
Sit ad quo ium sit eum quo odipicius atem conseque incillu ptatio conseque eum que ilit utem eument exerumquate reprat audit, tempora tatempore simaximusam cor magnam everatq uatque si bernatque re plabo. Et alitae aruptatur sitatquias adi sincto bersped quae volupti nimuscitiis cullanditem fugiate et molupta tionsequia comnihiciis repe