Mapping
The first stage in ecological assessments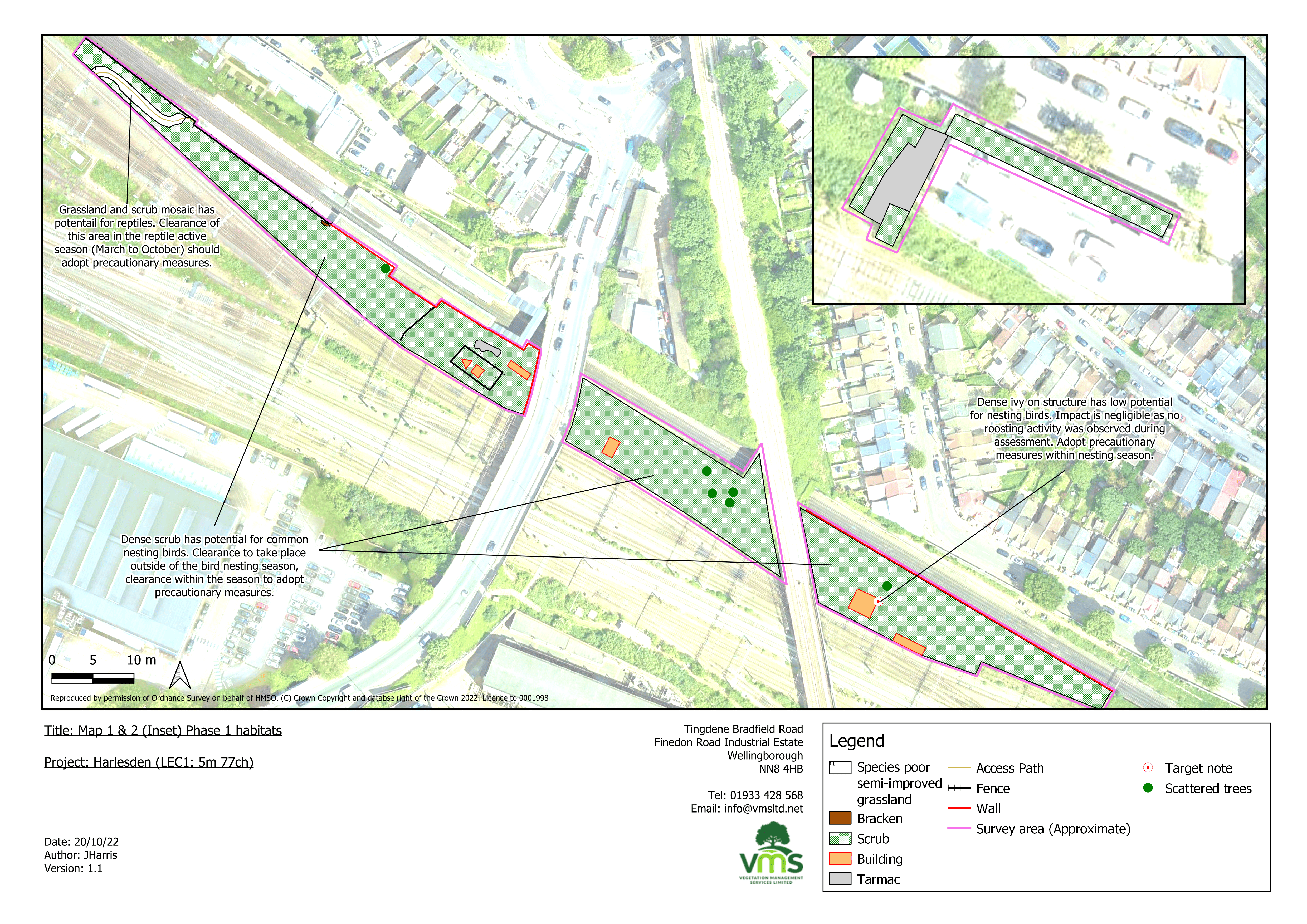 Mapping
Understanding your site and what is on it is a primary principle of the planning system. Without this information and knowledge it is very difficult to determine what areas, plants or animals are a priority and which are likely to leave you exposed.
Our team of dedicated in-house ecologists and technical experts are able to visit, assess and report on your site and leave you with the confidence of knowing what you need to do.
Initial site surveys will likely be in the form of a PEA (Preliminary Ecological Appraisal), that will highlight any further areas that may need looking at. This could be in the form of either species specific surveys (bats, dormice, otters etc) or as habitat specific surveys (hedgerows, NVC or TPO's).
Return to Ecological Services.
Case Study
Having all of our ecologists as PTS holders, enables us here at VMS to access places that other ecologists cant reach. This was the case in Harlesden, where VMS were contracted to carry out a Preliminary Ecological Appraisals (PEA) for the route of a new section of troughing at Harlesden Jn.
Attending the site, our ecologist and site manager were able to carry out a PEA survey, as well as undertake a Scoping survey and understand the confines of the site and any features relevant to the proposed de-veg works.
Concluding the report writing process, the site work was carried out and the client was able to install a new route as proposed.
This was also the case for the Amey substation compounds that we have been working on very recently. As part of their ongoing management/maintenance and de-commissioning of substations along the LNW route, VMS have been instructed to carry out Preliminary Ecological Appraisals (PEAs) in order to ensure that any work carried out is appropriate and conforms to all statutory regulations.
Working closely with the client we have been able to access and survey a number of substations, assessing the suitability and potential for a wide range of species and allowing the client to make an informed decision on the future of these structures.