Tree Work
Looking after your tree based assets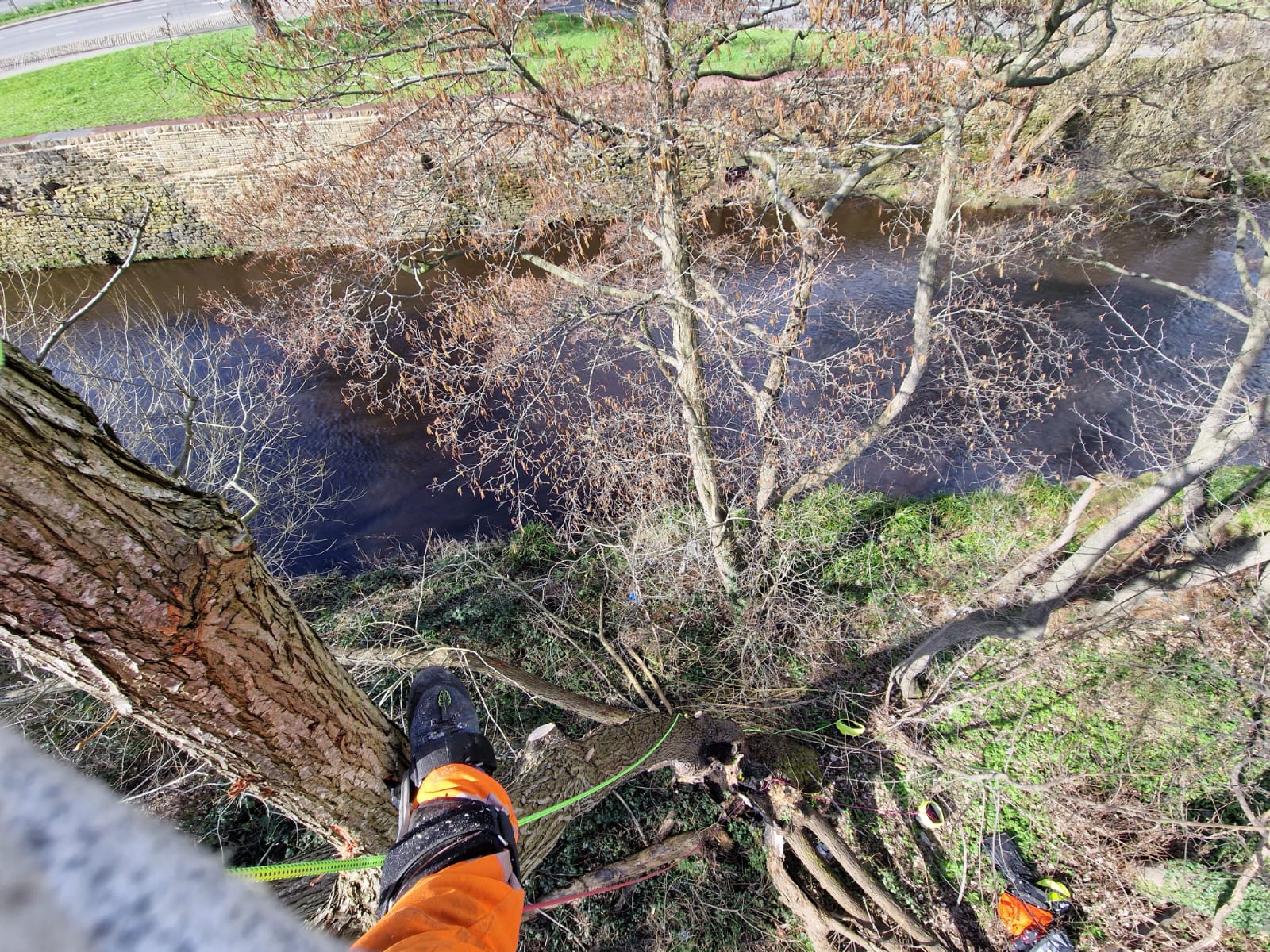 Tree Work
Looking after your tree based assets
Job big or small, our highly skilled and experienced teams can tackle any situation that comes their way. With a wealth of experience, spanning many years of dedicated tree work, there is rarely anything we haven't seen and dealt with before.
Case Study
A large Poplar tree was identified by our client to be a potential risk due to cavities in the main stem. We were asked to send a qualified Arborist to inspect the tree and make recommendations to remove risk potential.
Upon arrival it was clear to our surveyor that the tree had extensive decay in multiple areas of the stem which had large amounts of structural limbs making up a large crown above these defective areas. The target potential adjacent to the tree was very high. A single track railway line which supplied Heathrow airport was directly below the crown as well as a river and residential housing.
Due to the high target potential we informed our client that this tree required removal as soon as possible, to which instruction came straight back. We mobilized a full experienced team the same day with a range of equipment, machinery and sufficient night lights to ensure the tree was completed that day.
Our rail department promptly arranged all the necessary safety requirements to the adjacent track to ensure no rail movements during the work. The tree was removed to ground level using a MEWP in small sections which were processed using a woodchipper.