Surveying
Assessing your assets by high quality professionals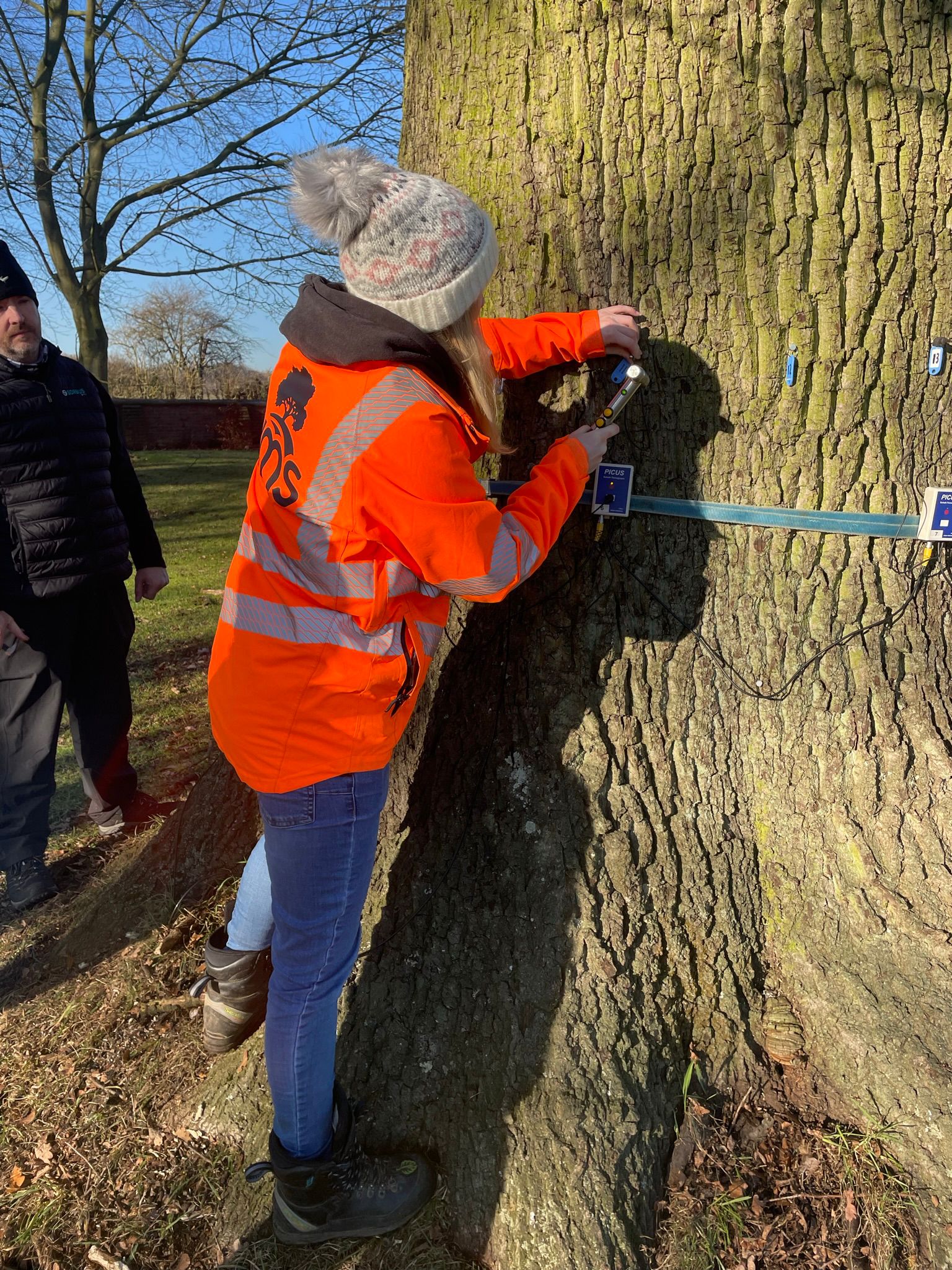 Surveying
Assessing your assets by high quality professionals
Looking after and checking on your assets is our passion. As industry leaders we use the most up-to-date methods and sector leading technology to make sure that you know what your tree stock is doing.
With our own in house experts we are now very pleased to be able to offer:
QTRA Surveys
PiCUS assessments
Resistograph analysis
Case Study
A thorough understanding of tree biology and what causes disfunction of trees enables us to manage your assets to the best of our ability. When this knowledge is paired with accurate estimation of target potential, it results in a quantified level of risk. This gives our clients confidence in the decisions made when recommending work within a tree survey.
A mature Oak with fungal brackets at its base provided the perfect opportunity to employ a number of survey techniques to get a really clear picture of the internal structure. Having a range of advanced decay detection equipment available within VMS gives our clients options when faced with potentially defective trees which have ecological or amenity value. These trees can often be misdiagnosed from a visual inspection alone and unnecessarily removed before its contributing years are fulfilled.
Quantified Tree Risk Assessment is a system used to measure risk potential for trees in different situations resulting in an estimated probability of failure. This system can be incorporated into our existing tree surveying methodology to give additional information to our clients and aid prioritising the work recommendations.
VMS is one of a small number of companies that can offer a range of Tree surveys, through either Resistograph, PiCUS Tomogtaph or QTRA outputs. Get in touch to see which is the best for you.